Global Christmas Offering
Third Family,
Lebanon's brothers and sisters need your assistance.
Third's Global Christmas offering is directed toward American Baptist's Lebanese Society for Educational and Social Development.
Your offering will assist with distribution of "Camp-In-A Box" packages for children and youth ages 6-15. The box contains items required for Baptist Children and Youth Camps throughout Lebanon.
Why is the need critical?
Particular focus is directed toward children and youth effected by massive explosion in Port of Beirut—displacing thousands of children.
Here's your opportunity to offer a ministry of grace:
The cost for each box is $35.
I would like each of our church family to purchase, at minimum, one box.
Please make check payable to Third Baptist Church.
Please mark on your check "BCYM Lebanon" and mail to Third Baptist in care of Christine McCarthy.
You may place in offering— upon our return to public worship— Christmas Eve at 5pm.
The Global Christmas offering will continue through Sunday, January 9, 2021.
Thank you to Missions Committee (Judy Parham, chair)— for selecting and guiding this missions opportunity

.
Cedar of Lebanon – a national symbol of Lebanon, which has great religious and historical significance.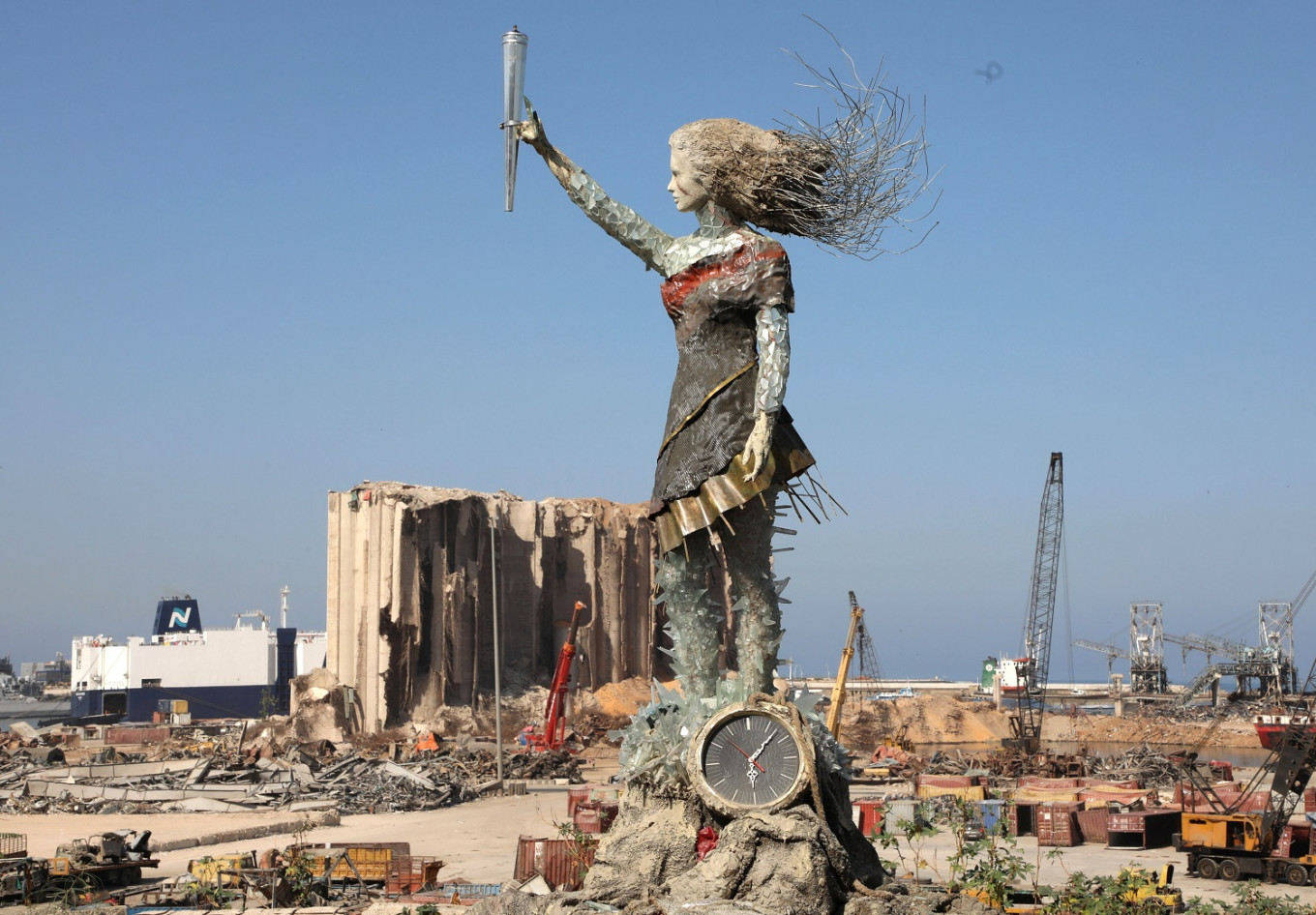 Lebanese artist, Hayat Nazer, constructed a statue out of the rubble and debris from the explosion, creating a symbol of hope and resilience for Lebanon.